If You Like Awesome, You'll Like Shawn Finn
Name:
Shawn Finn
Position:
Director of Paid Strategy
What's your average day like at Oneupweb?
Full of awesomeness! Every day is a little different than the previous, which I truly enjoy.
Tell us about a favorite client moment.
I don't have one particular story that stands out among the rest. I strive to exceed client goals and expectations for each campaign that we run.
Tell us about a favorite Oneupweb moment in general.
I enjoy watching the bald eagle outside of my window trying to nab fish from the bay.
What's your favorite blog and why?
The blog post "Reading Emotional Triggers – 4 Times You Should Call Instead of Email Your Client" by my Oneupweb colleague Mr. Yaple is one of my favorites because you can accomplish more over the phone than through email. Just naturally speaking with someone enables you to pick up on little details that can be overlooked through an email exchanges.
What makes Traverse City appealing? What are your favorite things to do?
During the summer months, you get to sit on a number of beautiful beaches watching boats pass by, and during the winter you can ski or snowmobile the beautiful countryside that draws so many people to the area.
What do really do at Oneupweb?
I run paid search campaigns for our clients. Exceeding client goals and expectations is something that I strive to accomplish.
What do you do when you're not at work?
I'm usually hanging out with my three beautiful girls playing house, drawing or doing a craft project. You'll also find me hiking, snowmobiling, boating or hunting in my spare time.
If you were stuck on a desert island, what office tool would you bring and how would you make your deadline?
A lighter to make a nice fire to enjoy because who cares about a deadline when you're stranded on an island.
It's 5:30 PM – what's your cocktail of choice?
An IPA from a local brewery or Jack & Coke.
Favorite Spotify/Pandora/Grooveshark station?
I would say Chevelle, but it really depends on the mood I'm in. I like a number of different music genres.
What do you carry in your purse/man-bag?
Cash (depending on the day), credit card and an ID. I like to keep it simple.
Tell us something weird/unique/quirky about yourself.
I'm definitely a clean freak and hate when my house or vehicle is a disaster.
What would you not be caught dead wearing?
A pink shirt.
The Internet is listening: give us your words to live by.
Live every day like it's your last!
To learn more about Shawn's hatred of pink shirts, email him directly at sfinn@oneupweb.com.
Up Next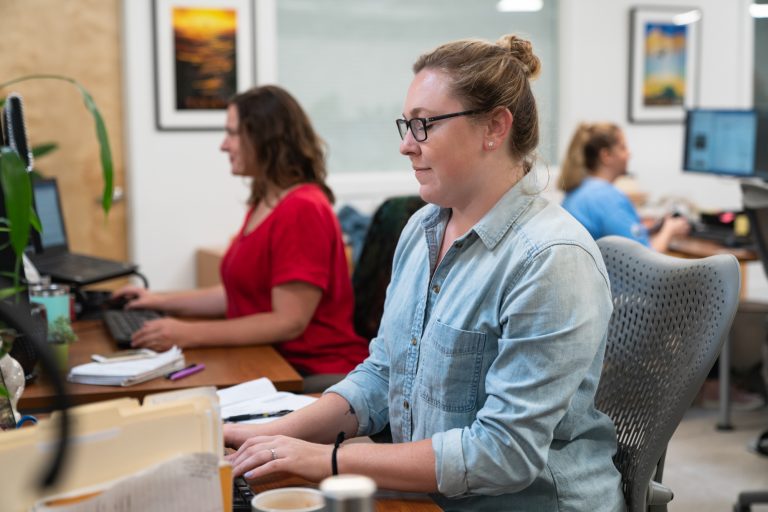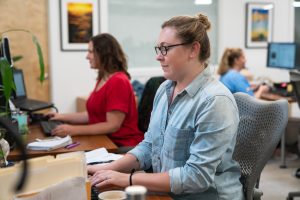 Oneupweb seeks a bright, highly motivated, strategic and experienced Sr. SEO Project Manager to join our growing SEO team. This is a highly visible role that requires you to be resourceful, creative and persistent for the betterment of the clients we serve. The ideal candidate is an expert in Google Analytics and Semrush, as well...