Introducing Jansen VanMeter Tolle
Name:
Jansen VanMeter Tolle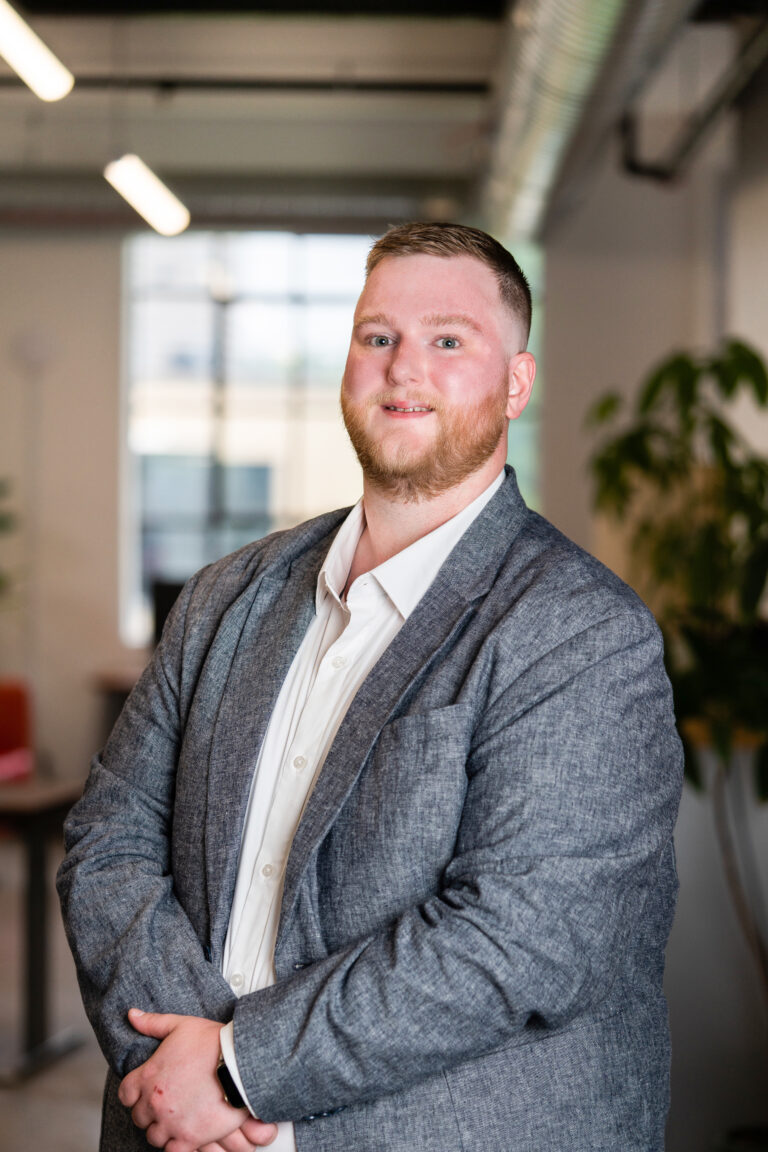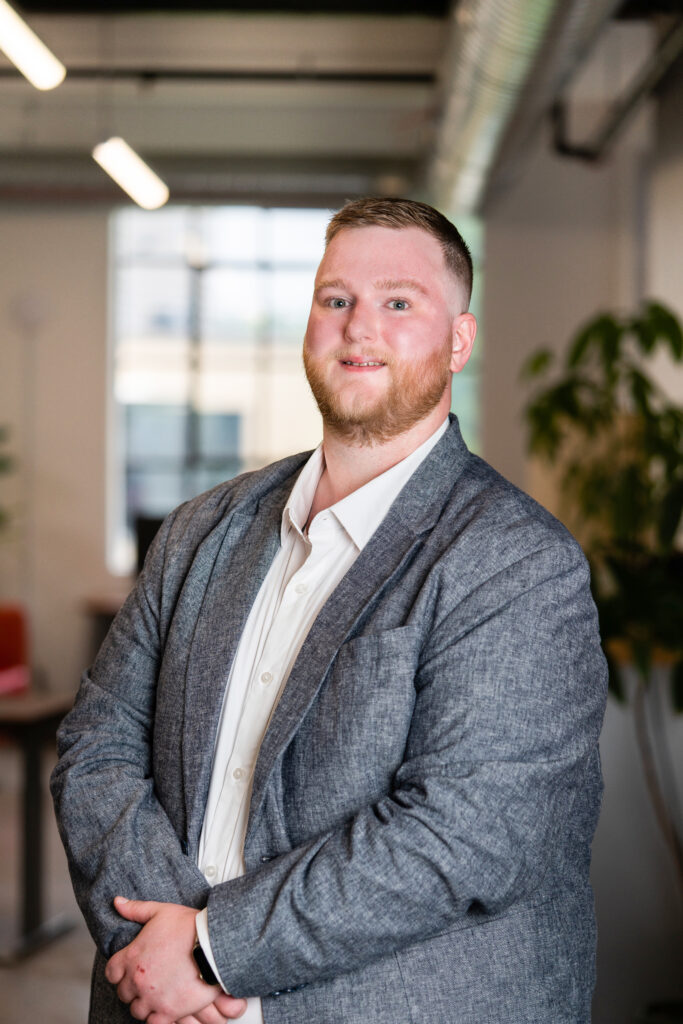 Position:
Web Developer
What's your average day like at Oneupweb?
Well, that's an interesting question! I started working at Oneupweb during the peak of the coronavirus pandemic. For the first several months, I was one of the only folks not working from home. It reminded me of working out of the empty college computer labs after-hours (which was always a blast!). Now, things are different. The collaborative environment that I thrive in has come back to life – as a result, my day is a bit more chaotic, but I love it!
One thing that has not changed since quarantine is that Oneupweb has been a great place to be – every single day. I start my day very relaxed, with a delicious, caffeinated beverage (…maybe more than one) while I catch up on administrative tasks and complete my ~30 minutes of reading. After that, I spend the day tackling unique technical challenges, developing systems and providing technical expertise to clients and colleagues. When the day is over, I leave just as relaxed as when the day began. Even when things are at their busiest, I always find that the environment is supportive and things remain calm – and I need that in my life!
Tell us about your favorite Oneupweb moment.
This is a tough one – I could name tons of events, and challenges, achievements, and even some questionable humor.
One moment that stands out to me is the first time I spoke with Fernando, during my interview process. After completing dozens (hundreds?) of interviews during the 2020 pandemic, I was burned out and frustrated – honestly, a bit scared for the future. I'm not sure exactly what it was, but something about our conversation really resonated with me. Before I had even been notified that I had gotten the job, I knew that I had found my new home.
What's your favorite blog, and why?
I love Normcore Tech., The subject matter is a bit tough to encapsulate. The author, Vicki Boykis, composes heartfelt longform pieces the topics of which broach topics including ethics in tech, machine learning, workplace politics, healthcare, humanity … the list goes on. She's inactive for the moment, but tends to put out 10-20 articles each year.
What makes Traverse City appealing?
I was born and raised here! Most of my friends and family live here, and it's a beautiful place to live. It is really tough to beat!
What do you really do at Oneupweb?
I would rank myself as one of the least-specialized folks here – I'll take on anything. I have a broad background that includes web and desktop development, UI and graphic design, project management, screen printing, and even a bit of video editing. So, what I really do here is whatever I can to elevate our team's creative output! Aside from that, I strive to make the internet a better place for everyone – more inclusive, beautiful, secure and faster.
What do you do when you're not at work?
Since we're still in the midst of the coronavirus pandemic, my answer to this may not be quite as exciting as it would have been two years ago. So perhaps instead, I will speak on what I will do outside of work once things return to normal. I can't wait to get back on the road and get to some live music! There is hardly anything better than a good show. Fun fact: I've designed and developed a few websites and shot video for some punk bands you might know!
I also enjoy a good hike and the other typical "up north" outdoorsy stuff – fishing, bow hunting, foraging for morels. I used to play a ton of video games, too, but ever since the coronavirus quarantine, I think I just got tired of them! You can only play so many games of Civilization before you get real tired of Gandhi nuking everyone.
If you were stuck on a desert island, what office tool would you bring, and how would you make your deadline?
I would bring the Wi-Fi router with me. I'd use it to construct an antenna to send an encrypted message to the rest of the dev team, who would, in turn, deploy a fleet of autonomous sentries to triangulate my location and retrieve me. After that, it would be smooth sailing, as the sentries literally transform into a boat with a built-in remote-work suite. From there, I would leisurely complete my task ahead of schedule.
Years from now, what will stick out most about 2020?
For me, 2020 was a huge turning point. It was an extremely challenging year that turned into one of the greatest opportunities I've ever had. For the world at large, it is hard to say! The cultural shift has been palpable, and I think we will come to study it for quite some time.
It's 5:30pm – what's your cocktail of choice?
Old fashioned or Manhattan. Or some lovely brews from our neighbors, Earthen Ales. I've also taken a liking to the new, exotic fruited sour beers from the likes of 450 North, Speciation and Arvon.
What's the last song you intentionally listened to?
"Money Machine" by 100 gecs
What do you carry in your purse?
I don't even carry a wallet anymore! My "everyday carry," as the kids say, consists of my phone and accompanying magnetic card holder, wireless buds, sunglasses and keys.
What's your secret guilty pleasure?
I like to look really cool in public, which is why I'm always playing Pokémon Go and distributing vape clouds in the Commons.
Favorite book/movie/album/TV show, etc.?
I'll do two or three of each!
Books/Authors
Matter by Iaian Banks
Dune by Frank Herbert
Movies
TV
Star Trek (love 'em all, but TNG and DS9 are my favorites)
Arrested Development
Albums
"Eversince" Bladee
"How I'm Feeling Now" Charli XCX
"7G/Apple" A.G. Cook
Describe yourself in 3 to 5 words.
Eternally craving knowledge.
What would you not be caught dead wearing?
Plaid shorts. That's a no from me, dawg.
What's one of life's simple pleasures?
Sunshine and water. Best if combined.
The internet is listening: Give us your words to live by:
Always wear sunscreen.